Sue Vincent's Daily Echo
We left Dragon Hill and parked a little way further up. My two legs was a bit cautious here, 'cause there was a lot of sheep to worry about, but to be honest, I was too excited to be getting up into the hills to bother about them. I'm not keen on sheep. The only ones I've met close up stamped at me! And anyway…I had enough to do, trying to herd my three two-legses.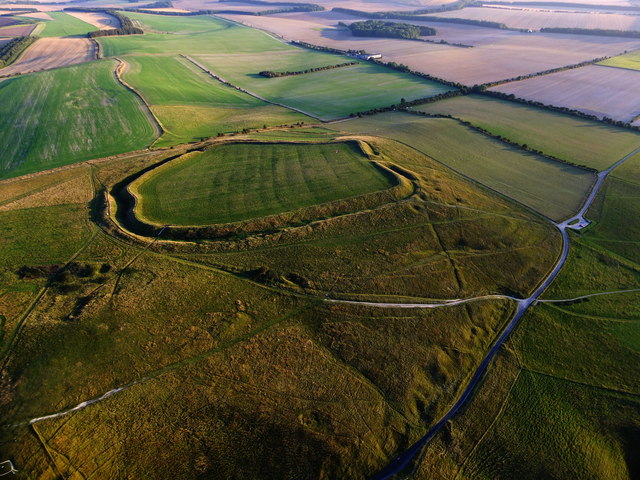 Aerial view of Uffington Castle: Geograph © Copyright Dave Price  Creative Commons Licence.
Off they went up the hill, and as soon as she thought it safe, she let me off the leash again. Well, one of the girls went off ahead, so I thought I'd better follow her. After a while, I looked round to check on the others and realised I couldn't see my two-legs! She couldn't have gone far…
View original post 768 more words